Dear Friend,
As we head into the Thanksgiving holiday, I can't help but mention that we have so much to be grateful for so far this CYO season. In more than one way, it really has been one for the record books. As our enrollment more than doubled this season, it has been an honor to welcome so many new students and families to our organization. Our team has thoroughly enjoyed getting to know each of you as we serve our students and our community.
My hope is that you get to enjoy this Thanksgiving to the fullest with family and loved ones. If you are able, I would encourage you to attend the Orchestra's performance at 4pm this Saturday, November 25 at Light Up Cornelius!, the Town of Cornelius' tree lighting event. This is a festive and fun community event that I am sure you and your family would enjoy.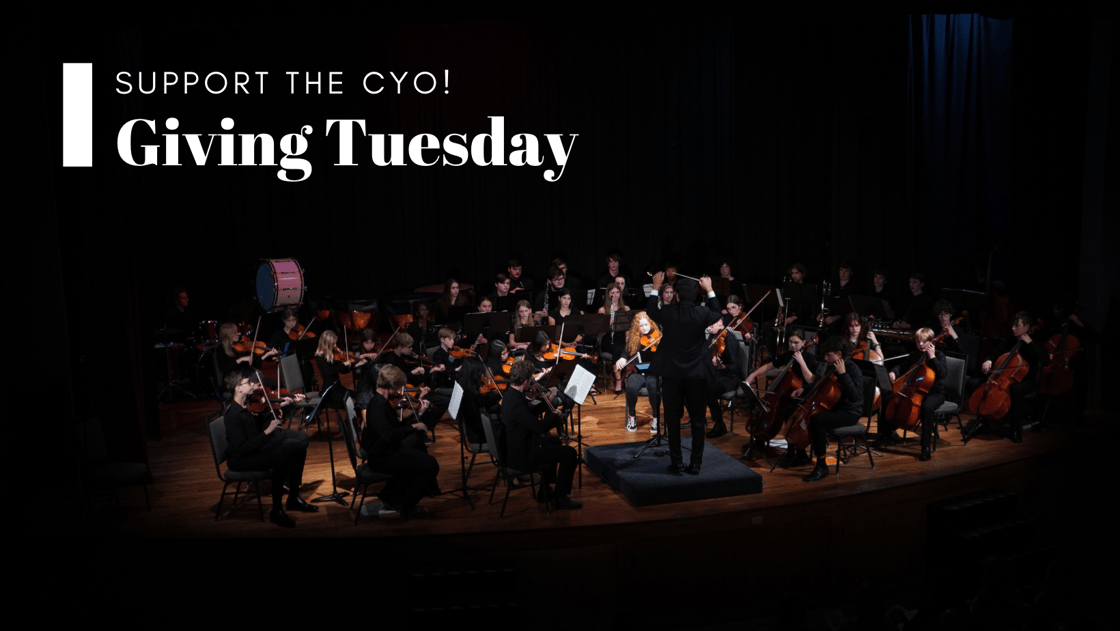 After the festivities are over this weekend, the CYO will be participating in Giving Tuesday this year, with a goal of raising $5,000! As mentioned, our programs have seen radical growth. We are thrilled to serve our students and community at a greater scale, but this comes at an increased cost.
Last season, our organization provided approximately 300 instructional hours of music education for our students; this season, we are on track for over 600 instructional hours – an additional $50,000 in instructor fees. Though our annual tuition is $375 per student, the projected actual cost per student for this season is above $800. As we strive to keep access to our programs affordable and accessible to all in our community, this requires us to solicit funding to cover costs. If you are able to help us reach our goal this Giving Tuesday, we would be deeply grateful. Every donation makes a direct impact.
Thank you for your consideration. Have a wonderful Thanksgiving!
Sincerely,
Eric Boruff
Executive Director